Our Company …..
BLESSING TRADING CO., LTD ESTABLISHED ON 2004, WHICH GIVES BIRTH BY 786 TRADING SOLE PROPRIETARY FOUNDED ON 1990. ITS FOUNDER, SOLE PROPRIETOR AND CHAIRMAN IS " HAJI U MAUNG MYA "B.S.c, WHO IS THE SOLE AGENT OF S.I.LESAFFRE , FRANCE.
Company Circulation…….
THE MAIN OBJECTIVE OF COMPANY BUSINESS IS EXPORT & IMPORT. THE EXPORT IS ALL KINDS OF BEANS AND PULSES. THE IMPORT IS WHOLE SALE AND RETAIL OF BAKERY & CONFECTIONERY ITEMS WHICH IMPORTED AND ALSO DEALERS IN ALL KIND OF CHEMICAL.
Our Product…….
OUR MAIN IMPORT PRODUCT ARE BAKER'S INSTANT DRY YEAST " SAF – INSTANT" GOLD LABEL BRAND AND BREAD IMPROVER " MAGIMIX 51" , WHICH THESE PRODUCTS ARE QUALITY PRODUCTS FROM FRANCE,WHICH HAVE EXCELLENT STANDARD PERFORMANCE CONSISTENTLY REMAINS STABLE, RETAINS ITS PROPERTIES DURING THE STORAGE LIFE , THAT IDEAL FOR ALL BAKERIES PRODECTION PROCESSES .
FROM INDONESIA , IMPORT BUTTER OIL SUBSTITUTE ( BUTTER GOLD BRAND ) , SHORTENING ( PALAM GOLD BRAND ) AND MAGARINE ( SUN GOLD BRAN ) …etc .
WE ALSO IMPORT FLAVOUR AND FRAGRANCE FROM FRANCE WHICH USE FLAVOURS IN INDUSTRILA AND SEMI BAKERIES , CONFECTIONERIES , CANDY. FOR FRAGRANCE USES IN MOST OF THE SOAP( HAND WASH, BODAY WASH….ETC ) , JOS-STICK , BODAY SPRY FOR MEN AND WORMEN.
FROM JAPAN INDUSTRIAL CHEMICAL , WE ARE IMPORTING THOSE WHO WANT TO USE QUALITY PRODUCTS.
WE ALWAYS THINK TO IMPORT QUALITY PRODUCT FOR OUR VALUE CUSTOMERS TO RISE TOGETHER TO THE TOP.
NEW PRODUCTS………
WE CAN SUPPLYABLE ON YOUR REQUEST THE RANGE OF PRODUCTS ARE AS FOLLOWS :
SAF – INSANT YEAST RED LABEL ( LOW SUGAR WHICH USED ON LEAN DOUGH
SAF – INSTANT YEAST BLUE LABEL ( FOR MANTAO PRODUCTS )
MAGIMIX BLUE ( FOR FROZEN DOUGH )
MAGIMIX GREEN ( FOR SWEET DOUGH )
MAGIMIX RED ( FOR LEAN DOUGH & EUROPEAN DOUGH )
MAGIMIX MANTAO ( FOR CHINESE BREAD )
AROME LEVEAN ( FOR SOUAR DOUGH, WHICH CAN BE USE IN CROISSANTS , SANDWICH )
PREMIX CROISSANTS
FOR ABOVE MENTION ITEMS FROM OUR COMPANY IS SERVING THE TECHINICAL SUPPORT BY THE MASTAR BAKER FROM "S.I.LESAFFRE " FRANCE , WHICH DISCUSS DOOR TO DOOR, TO SUPPORT OUR USEARS & TO HELP THER DIFFICULTIES.
New products
We can supplyable on your request the range of products are as follows :
saf – insant yeast red label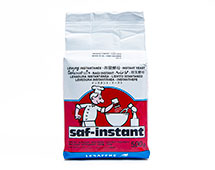 (low sugar which used on lean dough)
saf – instant yeast blue label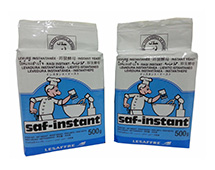 (for mantao products)
Magimix blue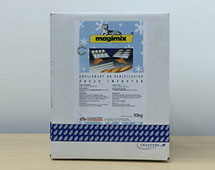 (for frozen dough)
Magimix green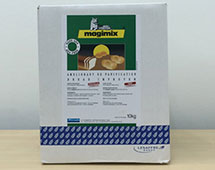 (for sweet dough)
Magimix red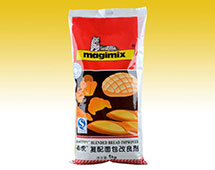 (for lean dough & european dough)
Arome levean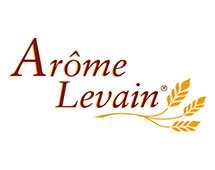 (for souar dough, which can be use in croissants , sandwich)
Magimix mantao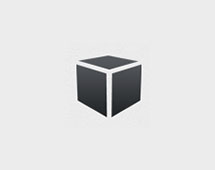 (for chinese bread)
Premix croissants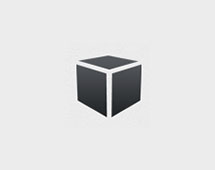 For above mention items from our company is serving the techinical support by the mastar baker from "S.I.Lesaffre " france , which discuss door to door, to support our usears & to help ther difficulties .